Welcome to the Urban Research-Based Action Network (URBAN)
Recent Contributions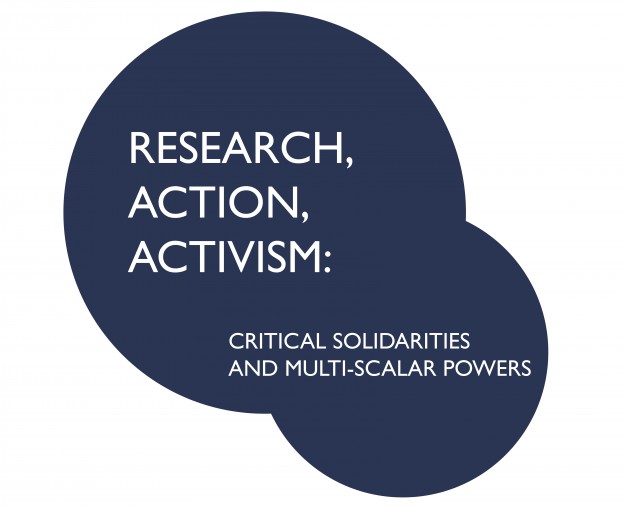 Urban Research-Based Action Network (URBAN) Gathers for Third National Meeting at The Graduate Center of the City University of New York
On Thursday, March 31st and Friday, April 1st, nearly one hundred scholars, activists, and artists gathered for the third national URBAN conference at the CUNY Graduate Center:
Critical Solidarities and Multi-Scalar Powers
.
The convening began with a pre-conference Critical Participatory Action Research (PAR) workshop on Wednesday, March 30th. Maria

...
The Education node included a lineup of AERA events in the program this year in Washington D.C.. Thank you to all who presented, chaired, discussed, mentored, attended, and otherwise contributed to the sessions. It was a very rich series, with a powerful Presidential session, a well-attended fireside chat, a couple of inspiring off-site events, where we learned from local community activists and school administrators, and several substantive and generative roundtables and symposia. We again extend our warm congratulations to Researchers...
THE AFRICAN HERITAGE STUDIES ASSOCIATION

Founded 1969 In Collaboration with the Ronald Walters Leadership & Policy Center, Howard University Annual Conference

"SCHOLAR-ACTIVISM IN AFRICA AND THE DIASPORA"

November 3-5, 2016

Washington, D.C.

CALL FOR PAPERS

Submission Deadline -

June 15th 2016

Social Activism in Pan African communities has historically been informed by our scholars.  Frederick Douglas set the mark in the indefatigable fight against slavery and for the rights of women; W.E.B. Du Bois' scholarship and activism laid down markers against colonialism

...